Valentine's Day Comedy
with
Valentine's Day Comedy
,
Janeane Garofalo
,
Hari Kondabolu
,
NO TWO DRINK MINIMUM - Exclusive Special Show!
Fri
February 14, 2020
6:00 pm
EST
EastVille Comedy Club ,
487 Atlantic Avenue, Brooklyn, NY
(
map
)
All Ages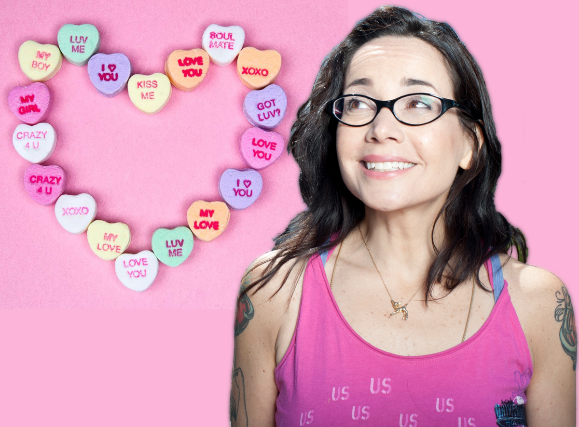 $23.00
The gift of laughter is the best way to express your love💖😂!



JANEANE GAROFALO




HARI KONDABOLU

Also featuring...
WILFRED PADUA
...AND OTHER SPECIAL GUESTS!
NO TWO DRINK MINIMUM. We've SUSPENDED the 2 drink minimum in the name of phenomenal comedy in Brooklyn! We still offer specialty crafted cocktails available to quench your thirst if you so desire. Along with yummy homemade popcorn and candy.
POLICIES
All ages welcome. Line-up subject to change without notice. Arrive 30 mins before showtime as seating is on a first-come basis. Those arriving late are not guaranteed seats. If reservations are missed, they can be rescheduled without penalty.
Valentine's Day Comedy
Janeane Garofalo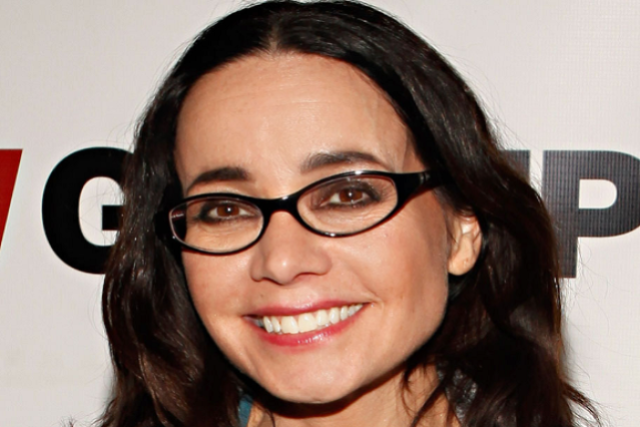 Janeane has had many memorable and critically acclaimed roles in film and television since bursting on the scene in 1992. She's appeared in films such as "The Truth About Cats and Dogs," "Wet Hot American Summer," "Ratatouille" and "Reality Bites." She was a cast member of the Emmy award winning "Ben Stiller Show," as well as the comedy classic "The Larry Sanders Show," and had recurring roles on "24" and "The West Wing." She appeared in Bravo's first scripted series "Girlfriend's Guide to Divorce" and can be seen in the Netflix series "Wet Hot American Summer: First Day of Camp." Along with "Little Boxes," Janeane will appear in several feature films in 2016, including "Blue Angel" and "Speech and Debate."
In addition to acting in film and television, Janeane is an outspoken activist and tours the country as a stand-up comedian. She was instrumental in the successful launching of the first liberal radio network, Air America Radio, where she hosted her own talk show, "The Majority Report." A lightning rod for controversy, Janeane's well-informed opinions and unflinching honesty have inspired laughs as well as striking a chord with the left, right and everyone in between. She is a noted peace activist.
Notable Roles: Janeane played the role of Paula, the acerbic talent booker, on "The Larry Sanders Show," for which she received an Emmy nomination in 1997 and two Cable Ace nominations. During the fall of '94 she joined the cast of "Saturday Night Live." Other television work includes the series finale of "Mad About You" and the critically-lauded final season of NBC's "The West Wing," where she played Democratic campaign strategist Louise Thornton. In 2007, Janeane's voice was featured in the Disney/Pixar animated comedy Ratatouille. Janeane can also be seen in Stella writer/director David Wain's ensemble comedy, "The Ten," the Lifetime movie "Girl's Best Friend" and as a recurring character on the 2009 season of "24."
Janeane lives in New York and Los Angeles.
Hari Kondabolu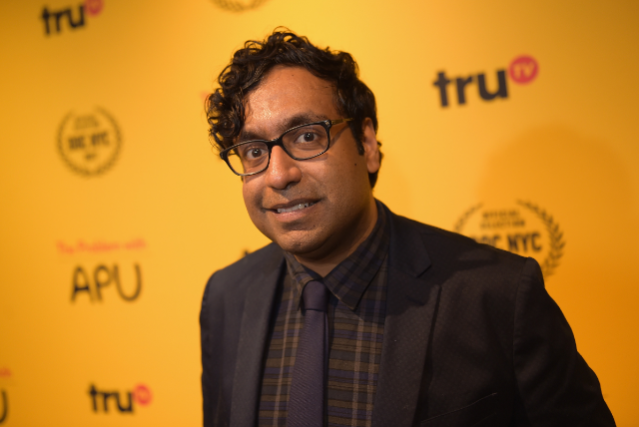 Hari Kondabolu is a comedian, writer & podcaster based in Brooklyn, NY. He has been described by The NY Times as "one of the most exciting political comics in stand-up today." In 2018, his Netflix special "Warn Your Relatives" was released and he was named one of Variety's Top 10 Comics To Watch.

Hari has released two comedy albums two albums, "Waiting for 2042" & "Mainstream American Comic" with the legendary indie rock label Kill Rock Stars. He has performed on The Late Show with David Letterman, Conan, Jimmy Kimmel Live, John Oliver's NY Stand-Up Show, @Midnight & has his own half-hour special on Comedy Central. A former writer & correspondent on the Chris Rock produced FX TV show "Totally Biased with W. Kamau Bell." In 2017, he released his critically acclaimed documentary "The Problem with Apu" on truTV.

Hari is a regular on the public radio gameshow "Wait, Wait Don't Tell Me." Hari has also appeared on such notable radio shows and podcasts as Fresh Air with Terry Gross, WTF with Marc Maron, 2 Dope Queens, Morning Edition, All Things Considered, Prairie Home Companion, Wits, Studio 360, and Bullseye. He co-hosted the popular "Politically Reactive" podcast with W. Kamau Bell and currently co-hosts "The Kondabolu Brothers Podcast" with his brother Ashok on Earwolf.

In the UK, Hari has established himself with appearances on BBC 3's Russell Howard's Good News, Live at the Electric and Channel 4's 8 out 10 Cats. He also performed at the Edinburgh Fringe Festival in 2011.

Hari attended both Bowdoin College and Wesleyan University, graduating from the former institution with a B.A. in Comparative Politics in 2004. A former immigrant rights organizer in Seattle, Hari also earned a Masters in Human Rights from the London School of Economics in 2008. He was the NYU's APA Institute's "Artist in Residence" for the 2014-2015 Academic Year.

Hari was born and raised in Queens, NY. He went to Townsend Harris High School and the school's mascot, "Hari the Hawk," was named after him during his senior year. (He sometimes fears that his greatest achievement)
NO TWO DRINK MINIMUM - Exclusive Special Show!