Janeane Garofalo, Wil Sylvince, Patrick Schroeder, Harris Stanton, NO DRINK MINIMUM - Exclusive
with
Janeane Garofalo
,
Wil Sylvince
,
Patrick Schroeder
,
Harris Stanton
,
NO DRINK MINIMUM - Exclusive
Fri
February 21, 2020
8:00 pm
EST
EastVille Comedy Club ,
487 Atlantic Avenue, Brooklyn, NY
(
map
)
All Ages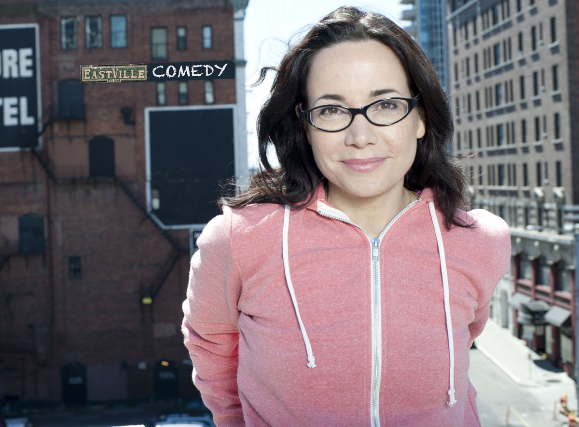 $23.00

JANEANE GAROFALO




WIL SYLVINCE




PATRICK SCHROEDER




HARRIS STANTON
...AND OTHER SPECIAL GUESTS!
NO TWO DRINK MINIMUM. We've SUSPENDED the 2 drink minimum in the name of phenomenal comedy in Brooklyn! We still offer specialty crafted cocktails available to quench your thirst if you so desire. Along with yummy homemade popcorn and candy.
POLICIES
All ages welcome. Line-up subject to change without notice. Arrive 30 mins before showtime as seating is on a first-come basis. Those arriving late are not guaranteed seats. If reservations are missed, they can be rescheduled without penalty.
Janeane Garofalo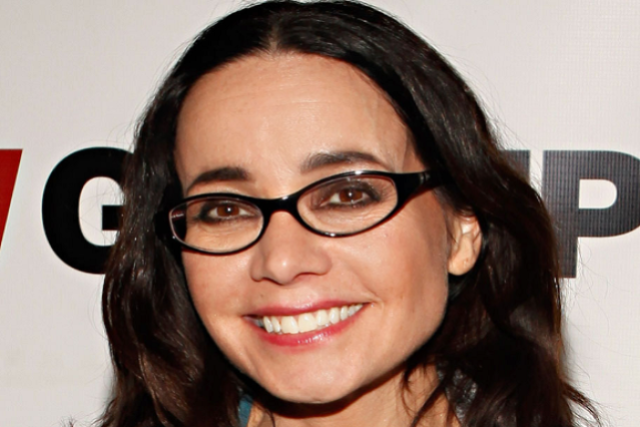 Janeane has had many memorable and critically acclaimed roles in film and television since bursting on the scene in 1992. She's appeared in films such as "The Truth About Cats and Dogs," "Wet Hot American Summer," "Ratatouille" and "Reality Bites." She was a cast member of the Emmy award winning "Ben Stiller Show," as well as the comedy classic "The Larry Sanders Show," and had recurring roles on "24" and "The West Wing." She appeared in Bravo's first scripted series "Girlfriend's Guide to Divorce" and can be seen in the Netflix series "Wet Hot American Summer: First Day of Camp." Along with "Little Boxes," Janeane will appear in several feature films in 2016, including "Blue Angel" and "Speech and Debate."
In addition to acting in film and television, Janeane is an outspoken activist and tours the country as a stand-up comedian. She was instrumental in the successful launching of the first liberal radio network, Air America Radio, where she hosted her own talk show, "The Majority Report." A lightning rod for controversy, Janeane's well-informed opinions and unflinching honesty have inspired laughs as well as striking a chord with the left, right and everyone in between. She is a noted peace activist.
Notable Roles: Janeane played the role of Paula, the acerbic talent booker, on "The Larry Sanders Show," for which she received an Emmy nomination in 1997 and two Cable Ace nominations. During the fall of '94 she joined the cast of "Saturday Night Live." Other television work includes the series finale of "Mad About You" and the critically-lauded final season of NBC's "The West Wing," where she played Democratic campaign strategist Louise Thornton. In 2007, Janeane's voice was featured in the Disney/Pixar animated comedy Ratatouille. Janeane can also be seen in Stella writer/director David Wain's ensemble comedy, "The Ten," the Lifetime movie "Girl's Best Friend" and as a recurring character on the 2009 season of "24."
Janeane lives in New York and Los Angeles.
Wil Sylvince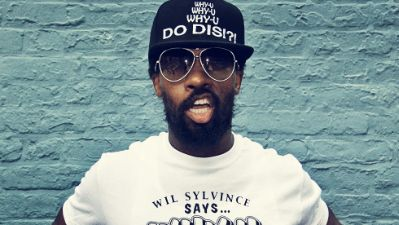 Wil Sylvince is one of the most explosive comedians performing around the world today. His comedic performances on BET's "Comic View " HBO'S "Def Comedy Jam" and "Showtime at the Apollo" all garnered standing ovations by the audiences a feat rarely accomplished by many performers.
Born and raised in Brooklyn Wil has honed his act in New York's top comedy clubs -- the Comedy Cellar Comic Strip Live Caroline's on Broadway Stand-Up NY and the Gotham Comedy Club.
His unique perspective on political and social issues with a twist of his West Indian Hatian culture makes Wil a comedian in high demand. He has been hand-picked by comedian heavyweights Damon Wayans D.L. Hughley Chris Tucker Kat Williams and Bill Bellamy to tour the country.
When not touring with other comedians Wil is a wanted commodity at college campuses everywhere. His versatility to work clean as well as edgy make him one of the nation's top booked college comedians.
In addition to his on-camera work Wil also prides himself on his exceptional comedy writing skills. His writing has been used and featured on The Fugees' album "The Score" and Wyclef's "The Carnival." He was also a contributor to sketch shows "The Chappelle Show" on Comedy Central and Damon Wayan's "The Underground."
His work definitely speaks for itself leaving audiences in amazement and always wanting more. Wil Sylvince is definitely a rising star worth keeping an eye on.
Patrick Schroeder
Harris Stanton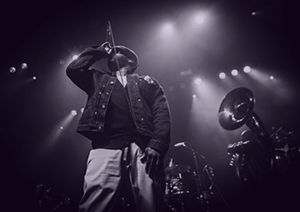 NO DRINK MINIMUM - Exclusive