Outdoor Social Distance Show, Ronny Chieng, Usama Siddiquee, Abbi Crutchfield, Matthew Broussard, Ariel Elias, Dean Edwards, Pop-Up Charity Comedy Show
with
Outdoor Social Distance Show
,
Ronny Chieng
,
Usama Siddiquee
,
Abbi Crutchfield
,
Matthew Broussard
,
Ariel Elias
,
Dean Edwards
,
Pop-Up Charity Comedy Show
Sat
September 19, 2020
8:00 pm
EDT
EastVille Comedy Club ,
487 Atlantic Avenue, Brooklyn, NY
(
map
)
All Ages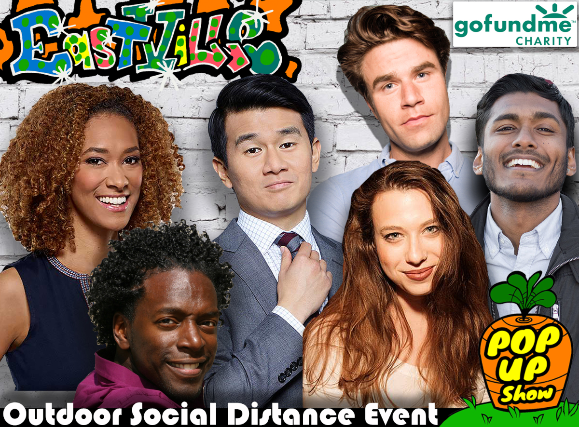 $25.00 - $100.00

Star-studded lineup helps raise money for The EastVille GoFundMe Survival Fund.
*Each Ticket provides: Admission and Donation to The EastVille GoFundMe.

*LIMITED SEATS AVAILABLE, so single ticket holders may need to sit at a table with others.
Social distancing safety measures will be employed.
Food and cocktails will be available.

☔️🌧Rain Provision: Tents & umbrellas cover the seating area, so the show goes on!
*This show does not take place at EastVille Comedy Club as inside seating is still prohibited by NYC executive order. Show takes place in the private outdoor patio of a beautifully renovated artistic bar/restaurant in Bushwick (on Broadway, near Lawton St).
-Exact location sent after purchase.



RONNY CHIENG




ABBI CRUTCHFIELD




USAMA SIDDIQUEE




MATTHEW BROUSSARD




ARIEL ELIAS




DEAN EDWARDS
Outdoor Social Distance Show
Ronny Chieng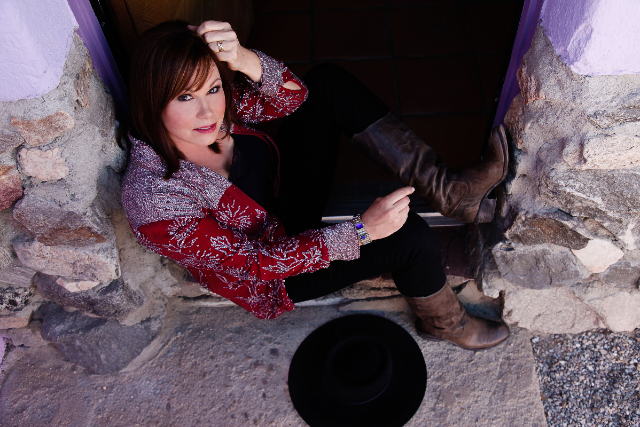 Ronny Chieng is a Chinese stand-up comedian and actor born in Johor Bahru, Malaysia, raised in Manchester, NH, USA and Singapore, who graduated from the University of Melbourne in Australia in 2009 with a Bachelor of Laws and a Bachelor of Commerce.

Ronny started performing comedy in Melbourne in 2009. Since then he has toured 4 sold out global stand up comedy theater tours in Australia, New Zealand, Singapore, Malaysia, Hong Kong, India, Canada and London. Ronny has been invited to the Just for Laughs Comedy Festival in Montreal in 2012, 2013, 2015 and 2016. He made his US television debut on the Late Late Show with Craig Ferguson in 2015.

He has sold out his stand up comedy tours at the Edinburgh Festival Fringe, the SOHO Theatre in London, the Sydney Opera House, Melbourne Town Hall, the Enmore Theatre in Sydney, the Esplanade concert hall in Singapore, and PJ Live Arts in Malaysia, and was also invited to open for Dave Chappelle and Bill Burr on their national stand up comedy tours of Australia.

In Australia, Ronny has written and acted in multiple television comedy shows such as Problems (2012), Legally Brown (2014), It's A Date (2013-2014), Kinne (2015) and more.

Ronny has also toured and recorded four one-hour stand up comedy specials - The Ron Way (2012), Can You Do This? No You Can't. (2013), Chieng Reaction (2014), and You Don't Know What You're Talking About (2015), which have won or been nominated for the following awards:

Best Newcomer Melbourne International Comedy Festival 2012
Directors' Choice Award Melbourne International Comedy Festival 2014
Best Show Sydney Comedy Festival 2014
Nominated for Best Comedy Release ARIA Awards 2014 & 2015
Nominated for Best Comedy Performer Helpmann Awards 2014 & 2015

In 2015, Ronny moved to New York City after being hired as a correspondent on The Daily Show with Trevor Noah on Comedy Central. He also lost 11kg but that was unrelated to comedy. In 2016, Ronny was named one of Variety's 10 Comics to Watch. Also in 2016, Ronny co-created and starred in his own TV comedy pilot, Ronny Chieng: International Student, on ABC (Australia), which won Short Film Production of the Year at the 16th Screen Producers Australia Awards and was nominated for Best Comedy Programme at the Asian Television Awards 2016 in Singapore.

Most recently, Ronny appeared in one of the most anticipated and critically acclaimed movies of 2018, Crazy Rich Asians, based off the best-selling book by Kevin Kwan. He co-wrote and stars in his own television comedy series, Ronny Chieng: International Student, which aired on ABC in Australia, and is currently available in the United States on the Comedy Central app.
Usama Siddiquee
Abbi Crutchfield
Matthew Broussard
Ariel Elias
Dean Edwards
Pop-Up Charity Comedy Show