Janeane Garofalo, Myq Kaplan, Krystyna Hutchinson, Damien Lemon, Graham Kay, NO TWO DRINK MINIMUM - Exclusive Special Show!
with
Janeane Garofalo
,
Myq Kaplan
,
Krystyna Hutchinson
,
Damien Lemon
,
Graham Kay
,
NO TWO DRINK MINIMUM - Exclusive Special Show!
Thu
March 28, 2019
8:00 pm
EDT
EastVille Comedy Club ,
487 Atlantic Avenue, Brooklyn, NY
(
map
)
All Ages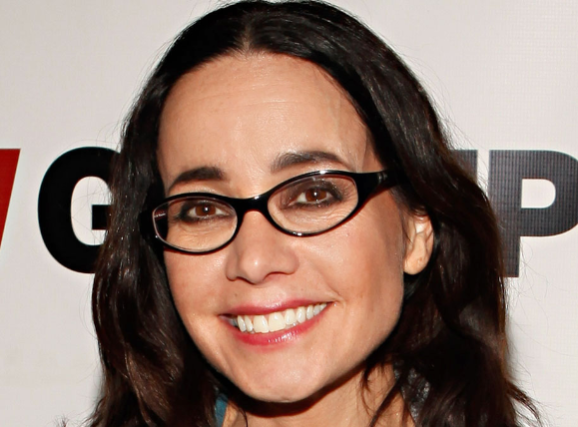 $13.00
JANEANE GAROFALO
Known For: Wet Hot American Summer, Ratatouille, Mystery Men Mystery Men, Romy and Michele's High School Reunion.

MYQ KAPLAN




KRYSTYNA HUTCHINSON
Known for: Guys We F****d Podcast, Master of None.


...AND OTHER SPECIAL GUESTS!
NO TWO DRINK MINIMUM. As a limited offering for the New Year, we've SUSPENDED the 2 drink minimum in the name of phenomenal comedy in Brooklyn! There will still be specialty crafted cocktails available to quench your thirst if you so desire. Along with yummy homemade popcorn and candy.
POLICIES
All ages welcome. Line-up subject to change. Arrive 30 mins before showtime as seating is on a first-come basis. Those arriving late are not guaranteed seats. If reservations are missed, they can be rescheduled without penalty.
Janeane Garofalo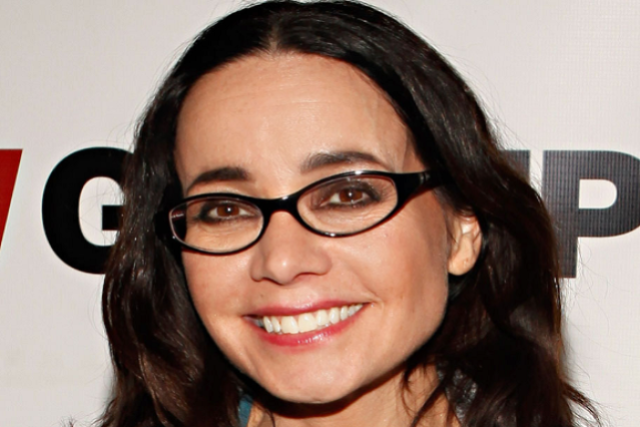 Janeane has had many memorable and critically acclaimed roles in film and television since bursting on the scene in 1992. She's appeared in films such as "The Truth About Cats and Dogs," "Wet Hot American Summer," "Ratatouille" and "Reality Bites." She was a cast member of the Emmy award winning "Ben Stiller Show," as well as the comedy classic "The Larry Sanders Show," and had recurring roles on "24" and "The West Wing." She appeared in Bravo's first scripted series "Girlfriend's Guide to Divorce" and can be seen in the Netflix series "Wet Hot American Summer: First Day of Camp." Along with "Little Boxes," Janeane will appear in several feature films in 2016, including "Blue Angel" and "Speech and Debate."
In addition to acting in film and television, Janeane is an outspoken activist and tours the country as a stand-up comedian. She was instrumental in the successful launching of the first liberal radio network, Air America Radio, where she hosted her own talk show, "The Majority Report." A lightning rod for controversy, Janeane's well-informed opinions and unflinching honesty have inspired laughs as well as striking a chord with the left, right and everyone in between. She is a noted peace activist.
Notable Roles: Janeane played the role of Paula, the acerbic talent booker, on "The Larry Sanders Show," for which she received an Emmy nomination in 1997 and two Cable Ace nominations. During the fall of '94 she joined the cast of "Saturday Night Live." Other television work includes the series finale of "Mad About You" and the critically-lauded final season of NBC's "The West Wing," where she played Democratic campaign strategist Louise Thornton. In 2007, Janeane's voice was featured in the Disney/Pixar animated comedy Ratatouille. Janeane can also be seen in Stella writer/director David Wain's ensemble comedy, "The Ten," the Lifetime movie "Girl's Best Friend" and as a recurring character on the 2009 season of "24."
Janeane lives in New York and Los Angeles.
Myq Kaplan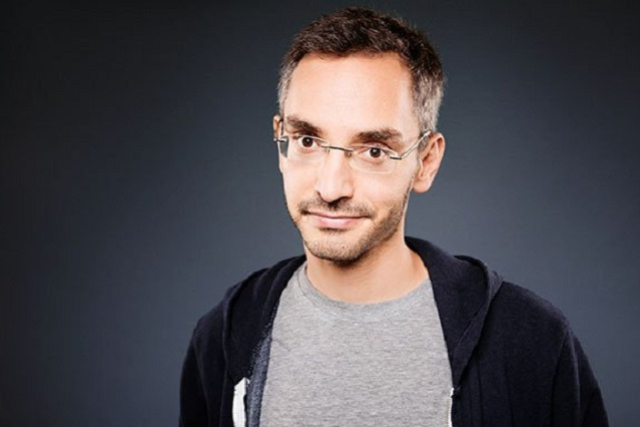 Myq Kaplan is a comedian named Myq Kaplan (pronounced "Mike Kaplan" when done correctly or however you like he's not picky). The Comedians magazine calls him "a comedy machine in the best possible way. The way that some machines vend soda or prevent other machines from killing future revolutionaries – that's how Myq Kaplan does comedy: relentlessly methodically unblinkingly." Myq just made his debut on "The Tonight Show with Conan O'Brien " and his half-hour "Comedy Central Presents" special will appear in 2010 (a year for which Punchline Magazine says to watch out for Myq). He has also appeared on Comedy Central's "Live at Gotham " at the New Faces show of the 2009 Just For Laughs Festival in Montreal was voted 2008's Best Local Comedian in the Boston Phoenix and won the 2009 NY's Funniest Standup Competition. A Jewy-ish vegan atheist who spells the name "Mike" weird Myq enjoys words social justice Netflix and comic books. Also non-comic books ping-pong and being great with women. And grammar and run-on sentence fragments. And of course being hilarious to his demographic which is anyone who might know the word "demographic."
Krystyna Hutchinson
Damien Lemon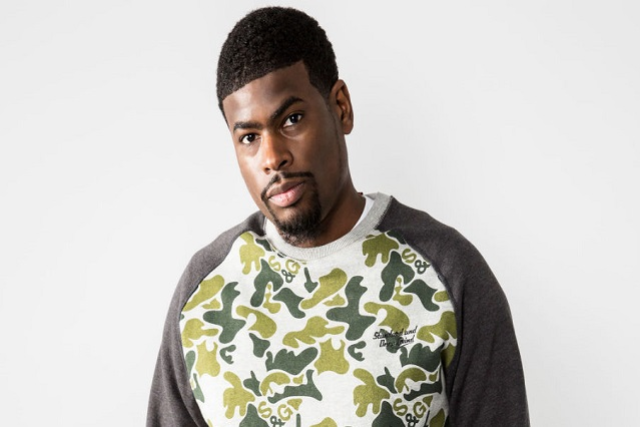 Brooklyn native Damien Lemon's comedy career began from his seat in the back of public school classrooms over 20 years ago and continued at his college alma mater Clark Atlanta University where he fine-tuned his ability to make people laugh until they cough and choke. Over the last few years he has rapidly built a name for himself on the New York City comedy circuit and beyond. On stage his material comes from everywhere and nowhere from fornicating politicians driving up sex prices to the "Stop BCC'N!" campaign and is delivered with a flair that can best be described as an all-inclusive bug-out session.
Graham Kay
NO TWO DRINK MINIMUM - Exclusive Special Show!