Christian Finnegan, Casey Balsham, Nathan Macintosh, Wil Sylvince, and more!, NO TWO DRINK MINIMUM - Exclusive Special Show!
with
Christian Finnegan
,
Casey Balsham
,
Nathan Macintosh
,
Wil Sylvince
,
and more!
,
NO TWO DRINK MINIMUM - Exclusive Special Show!
Sun
August 25, 2019
8:00 pm
EDT
EastVille Comedy Club ,
487 Atlantic Avenue, Brooklyn, NY
(
map
)
All Ages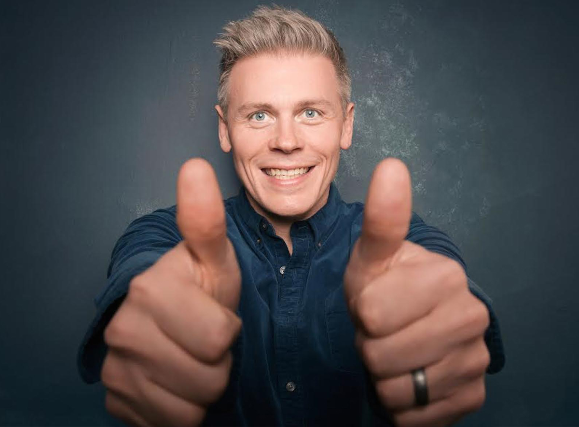 $13.00

CHRISTIAN FINNEGAN




WIL SYLVINCE




CASEY BALSHAM




NATHAN MACINTOSH
...AND OTHER SPECIAL GUESTS!
NO TWO DRINK MINIMUM. As a limited offering for 2019, we've SUSPENDED the 2 drink minimum in the name of phenomenal comedy in Brooklyn! We still offer specialty crafted cocktails available to quench your thirst if you so desire. Along with yummy homemade popcorn and candy.
POLICIES
All ages welcome. Line-up subject to change without notice. Arrive 30 mins before showtime as seating is on a first-come basis. Those arriving late are not guaranteed seats. If reservations are missed, they can be rescheduled without penalty.
Christian Finnegan
Christian Finnegan is a stand up comedian. He appears frequently on the television and also writes stuff.
CF Kindergarten

Christian is the creator and co-host of Black & White, a new comedy show set to premiere July 6th, 2016 on A&E. Christian and co-host Sherrod Small will examine current events and social trends through the lens of Race. DETAILS COMING SOON!

Christian is perhaps best known as one of the original panelists on VH1's "Best Week Ever" and as Chad, the only white roommate in "Chappelle's Show's" infamous "Mad Real World" sketch. He played Martin on the popular syndicated sitcom "Are We There Yet?" and politics junkies will recognize Christian from his many appearances on "Countdown with Keith Olbermann".

Over the past decade, Christian Finnegan has been a fixture on Comedy Central, having starred in his own one hour stand up special "Au Contraire!", as well as "Comedy Central Presents", "Tough Crowd with Colin Quinn" and countless network interstitials. He's also appeared on "Conan", "The Late Late Show with Craig Ferguson", "Good Afternoon America" and "The Today Show".

Christian's latest comedy special, "The Fun Part" was released on Netflix in April 2014. It's available on iTunes and Amazon, along with his first two albums, "Two for Flinching" and "Au Contraire!".

When he's not on tour, Christian Finnegan lives in New York City with his wife, author Kambri Crews, their faithful pooch Griswold and two dumb parakeets.
Casey Balsham
Nathan Macintosh
Wil Sylvince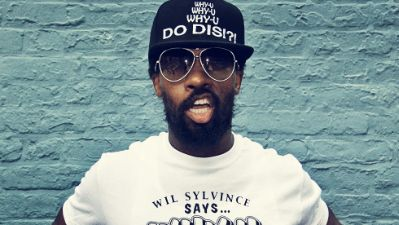 Wil Sylvince is one of the most explosive comedians performing around the world today. His comedic performances on BET's "Comic View " HBO'S "Def Comedy Jam" and "Showtime at the Apollo" all garnered standing ovations by the audiences a feat rarely accomplished by many performers.
Born and raised in Brooklyn Wil has honed his act in New York's top comedy clubs -- the Comedy Cellar Comic Strip Live Caroline's on Broadway Stand-Up NY and the Gotham Comedy Club.
His unique perspective on political and social issues with a twist of his West Indian Hatian culture makes Wil a comedian in high demand. He has been hand-picked by comedian heavyweights Damon Wayans D.L. Hughley Chris Tucker Kat Williams and Bill Bellamy to tour the country.
When not touring with other comedians Wil is a wanted commodity at college campuses everywhere. His versatility to work clean as well as edgy make him one of the nation's top booked college comedians.
In addition to his on-camera work Wil also prides himself on his exceptional comedy writing skills. His writing has been used and featured on The Fugees' album "The Score" and Wyclef's "The Carnival." He was also a contributor to sketch shows "The Chappelle Show" on Comedy Central and Damon Wayan's "The Underground."
His work definitely speaks for itself leaving audiences in amazement and always wanting more. Wil Sylvince is definitely a rising star worth keeping an eye on.
and more!
NO TWO DRINK MINIMUM - Exclusive Special Show!