Judah Friedlander, Hari Kondabolu, Corinne Fisher, Christian Finnegan, NO TWO DRINK MINIMUM - Exclusive Special Show!
with
Judah Friedlander
,
Hari Kondabolu
,
Corinne Fisher
,
Christian Finnegan
,
NO TWO DRINK MINIMUM - Exclusive Special Show!
Thu
August 22, 2019
8:00 pm
EDT
EastVille Comedy Club ,
487 Atlantic Avenue, Brooklyn, NY
(
map
)
All Ages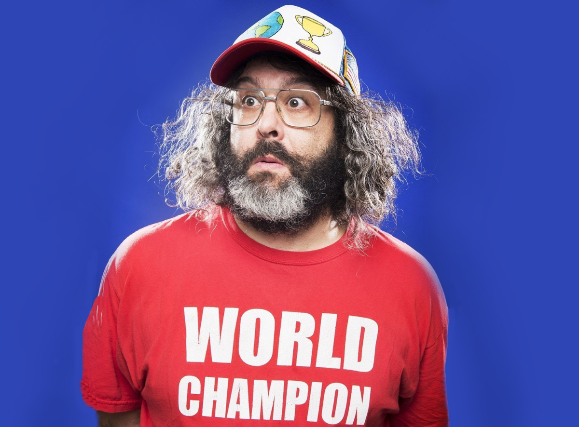 $13.00

JUDAH FRIEDLANDER




HARI KONDABOLU




CORINNE FISHER




CHRISTIAN FINNEGAN
...AND OTHER SPECIAL GUESTS!
NO TWO DRINK MINIMUM. As a limited offering for 2019, we've SUSPENDED the 2 drink minimum in the name of phenomenal comedy in Brooklyn! We still offer specialty crafted cocktails available to quench your thirst if you so desire. Along with yummy homemade popcorn and candy.
POLICIES
All ages welcome. Line-up subject to change without notice. Arrive 30 mins before showtime as seating is on a first-come basis. Those arriving late are not guaranteed seats. If reservations are missed, they can be rescheduled without penalty.
Judah Friedlander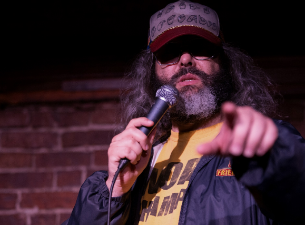 The World Champion Judah Friedlander
On the comedy stage Judah Friedlander is The World Champion. He is the best athlete in the world greatest martial artist the sexual desire of every woman and a role model to children. Let's face it Judah is the greatest comedian in the world… And the most humble. Judah is an extra-dark blackbelt in karate.
Judah is known to comics & audiences as one of the funniest and most original stand-up comedians. Seeing Judah perform live is always a unique experience. He always has new jokes & he plays off the audience making up jokes on the spot. You will never see Judah do the same show twice. Because Judah is so awesome he's also one of the most copied comedians. But a copy is never as good as the original. And no one can top The World Champion.
Judah started doing stand-up in 1989 and has been doing it just about every night ever since. Even though Judah has made over 30 movies & appeared in hundreds of TV shows - stand-up comedy is Judah's priority and specialty. He is not an actor who does stand-up on the side. He's a stand-up comedian who acts on the side.
You can watch Judah as "Frank Rossitano" on the Emmy-winning "30 Rock" every night in syndication & on Comedy Central as well as in new episodes every Thursday night on NBC.
Judah has made multiple hilarious appearances on many late night talk shows including: Letterman Conan Fallon & The Daily Show.
Judah was nominated for Best Supporting Actor at the 2003 Independent Spirit Awards for his role in the Sundance-winning "American Splendor". Some of his other movies include "Meet the Parents" "Wet Hot American Summer" "Feast" "Zoolander" and "The Wrestler".
Judah's hilarious instructional karate book "How To Beat Up Anybody" is based on his stand-up act but with all brand new material. He sells & signs it after shows. Judah does meet & greets after every show. Judah does not charge for photos. So you don't have to ask Judah if it's ok to take a photo – you can take one with him and it'll be the sexiest photo you've ever seen.
Next year Judah will be coming out with both a stand-up album and stand-up concert movie.
More info at: http://www.judahfriedlander.com
Twitter: @JudahWorldChamp
Facebook: http://www.facebook.com/judahfriedlander
Youtube: http://www.youtube.com/judahchamp
Hari Kondabolu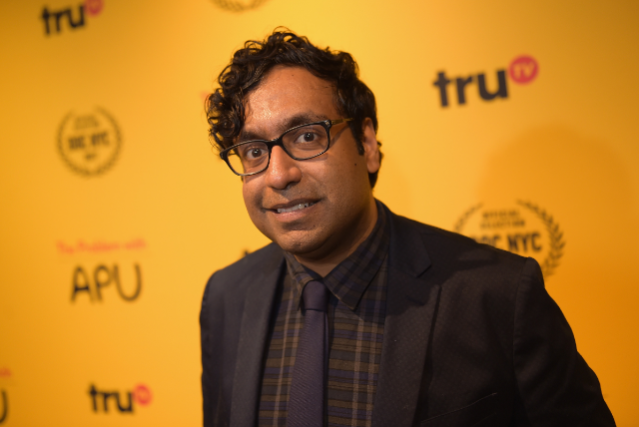 Hari Kondabolu is a comedian, writer & podcaster based in Brooklyn, NY. He has been described by The NY Times as "one of the most exciting political comics in stand-up today." In 2018, his Netflix special "
Warn Your Relatives
" was released and he was named one of Variety's
Top 10 Comics To Watch
.
Hari has released two comedy albums two albums, "Waiting for 2042" & "Mainstream American Comic" with the legendary indie rock label Kill Rock Stars. He has performed on The Late Show with David Letterman, Conan, Jimmy Kimmel Live, John Oliver's NY Stand-Up Show, @Midnight & has his own half-hour special on Comedy Central. A former writer & correspondent on the Chris Rock produced FX TV show "Totally Biased with W. Kamau Bell." In 2017, he released his critically acclaimed documentary "The Problem with Apu" on truTV.
Hari is a regular on the public radio gameshow "Wait, Wait Don't Tell Me." Hari has also appeared on such notable radio shows and podcasts as
Fresh Air with Terry Gross,
WTF with Marc Maron, 2 Dope Queens, Morning Edition, All Things Considered, Prairie Home Companion, Wits, Studio 360, and Bullseye. He co-hosted the popular "Politically Reactive" podcast with W. Kamau Bell and currently co-hosts "The Kondabolu Brothers Podcast" with his brother Ashok on Earwolf.
In the UK, Hari has established himself with appearances on BBC 3's
Russell Howard's Good News
, Live at the Electric and Channel 4's 8 out 10 Cats. He also performed at the Edinburgh Fringe Festival in 2011.
Hari attended both Bowdoin College and Wesleyan University, graduating from the former institution with a B.A. in Comparative Politics in 2004. A former immigrant rights organizer in Seattle, Hari also earned a Masters in Human Rights from the London School of Economics in 2008. He was the NYU's APA Institute's "Artist in Residence" for the 2014-2015 Academic Year.
Hari was born and raised in Queens, NY. He went to Townsend Harris High School and the school's mascot, "Hari the Hawk," was named after him during his senior year. (He sometimes fears that his greatest achievement)
Corinne Fisher
Christian Finnegan
Christian Finnegan is a stand up comedian. He appears frequently on the television and also writes stuff.
CF Kindergarten

Christian is the creator and co-host of Black & White, a new comedy show set to premiere July 6th, 2016 on A&E. Christian and co-host Sherrod Small will examine current events and social trends through the lens of Race. DETAILS COMING SOON!

Christian is perhaps best known as one of the original panelists on VH1's "Best Week Ever" and as Chad, the only white roommate in "Chappelle's Show's" infamous "Mad Real World" sketch. He played Martin on the popular syndicated sitcom "Are We There Yet?" and politics junkies will recognize Christian from his many appearances on "Countdown with Keith Olbermann".

Over the past decade, Christian Finnegan has been a fixture on Comedy Central, having starred in his own one hour stand up special "Au Contraire!", as well as "Comedy Central Presents", "Tough Crowd with Colin Quinn" and countless network interstitials. He's also appeared on "Conan", "The Late Late Show with Craig Ferguson", "Good Afternoon America" and "The Today Show".

Christian's latest comedy special, "The Fun Part" was released on Netflix in April 2014. It's available on iTunes and Amazon, along with his first two albums, "Two for Flinching" and "Au Contraire!".

When he's not on tour, Christian Finnegan lives in New York City with his wife, author Kambri Crews, their faithful pooch Griswold and two dumb parakeets.
NO TWO DRINK MINIMUM - Exclusive Special Show!