Judah Friedlander, Damien Lemon, Justin Silver, Doug Smith, NO TWO DRINK MINIMUM - Exclusive Special Show!
with
Judah Friedlander
,
Damien Lemon
,
Justin Silver
,
Doug Smith
,
NO TWO DRINK MINIMUM - Exclusive Special Show!
Fri
September 13, 2019
8:00 pm
EDT
EastVille Comedy Club ,
487 Atlantic Avenue, Brooklyn, NY
(
map
)
All Ages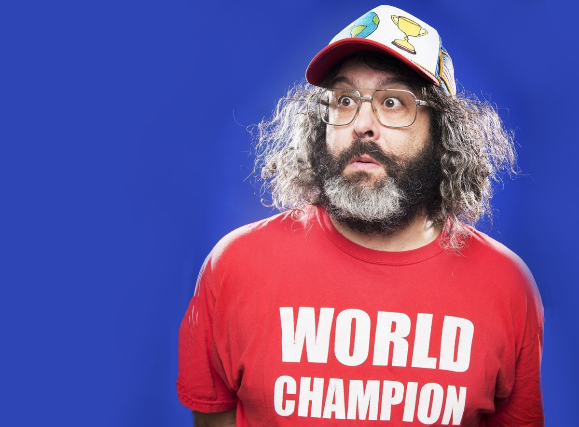 $21.00

JUDAH FRIEDLANDER




DAMIEN LEMON




JUSTIN SILVER




DOUG SMITH
...AND OTHER SPECIAL GUESTS!
NO TWO DRINK MINIMUM. As a limited offering for 2019, we've SUSPENDED the 2 drink minimum in the name of phenomenal comedy in Brooklyn! We still offer specialty crafted cocktails available to quench your thirst if you so desire. Along with yummy homemade popcorn and candy.
POLICIES
All ages welcome. Line-up subject to change without notice. Arrive 30 mins before showtime as seating is on a first-come basis. Those arriving late are not guaranteed seats. If reservations are missed, they can be rescheduled without penalty.
Judah Friedlander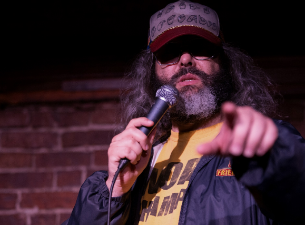 The World Champion Judah Friedlander
On the comedy stage Judah Friedlander is The World Champion. He is the best athlete in the world greatest martial artist the sexual desire of every woman and a role model to children. Let's face it Judah is the greatest comedian in the world… And the most humble. Judah is an extra-dark blackbelt in karate.
Judah is known to comics & audiences as one of the funniest and most original stand-up comedians. Seeing Judah perform live is always a unique experience. He always has new jokes & he plays off the audience making up jokes on the spot. You will never see Judah do the same show twice. Because Judah is so awesome he's also one of the most copied comedians. But a copy is never as good as the original. And no one can top The World Champion.
Judah started doing stand-up in 1989 and has been doing it just about every night ever since. Even though Judah has made over 30 movies & appeared in hundreds of TV shows - stand-up comedy is Judah's priority and specialty. He is not an actor who does stand-up on the side. He's a stand-up comedian who acts on the side.
You can watch Judah as "Frank Rossitano" on the Emmy-winning "30 Rock" every night in syndication & on Comedy Central as well as in new episodes every Thursday night on NBC.
Judah has made multiple hilarious appearances on many late night talk shows including: Letterman Conan Fallon & The Daily Show.
Judah was nominated for Best Supporting Actor at the 2003 Independent Spirit Awards for his role in the Sundance-winning "American Splendor". Some of his other movies include "Meet the Parents" "Wet Hot American Summer" "Feast" "Zoolander" and "The Wrestler".
Judah's hilarious instructional karate book "How To Beat Up Anybody" is based on his stand-up act but with all brand new material. He sells & signs it after shows. Judah does meet & greets after every show. Judah does not charge for photos. So you don't have to ask Judah if it's ok to take a photo – you can take one with him and it'll be the sexiest photo you've ever seen.
Next year Judah will be coming out with both a stand-up album and stand-up concert movie.
More info at: http://www.judahfriedlander.com
Twitter: @JudahWorldChamp
Facebook: http://www.facebook.com/judahfriedlander
Youtube: http://www.youtube.com/judahchamp
Damien Lemon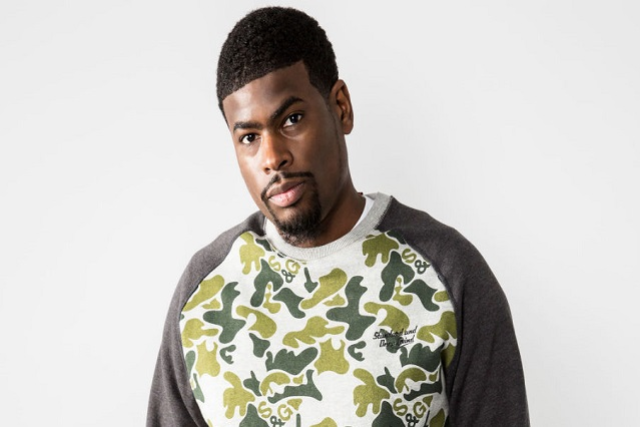 Brooklyn native Damien Lemon's comedy career began from his seat in the back of public school classrooms over 20 years ago and continued at his college alma mater Clark Atlanta University where he fine-tuned his ability to make people laugh until they cough and choke. Over the last few years he has rapidly built a name for himself on the New York City comedy circuit and beyond. On stage his material comes from everywhere and nowhere from fornicating politicians driving up sex prices to the "Stop BCC'N!" campaign and is delivered with a flair that can best be described as an all-inclusive bug-out session.
Justin Silver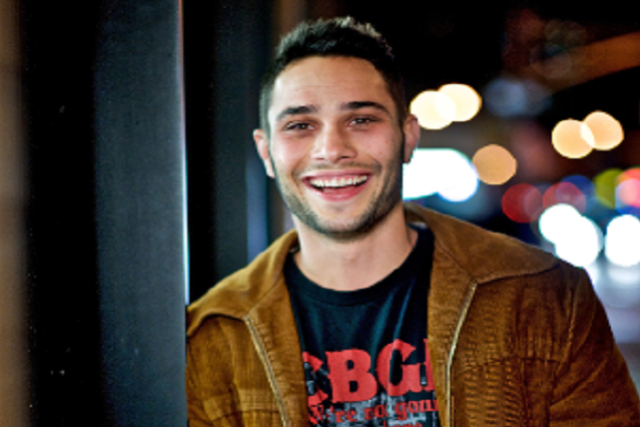 Justin looks and sounds like he's from New York probably because he's from New York. As a long time actor and voice over artist, he can bleach the accent but what can't be faded is the influence of his urban upbringing. There's a hustle, energy and unique honesty that is expressed in all of his work.And theres a lot of work...
Justin is a stand up comic with a self-prodding, open book style that can be served on any stage. He can be seen regularly at New York's favorite comedy clubs as well as on tour nationally. He's a TV host, best selling author and co-hosts the weekly podcasts "No Disrespect" & "Neurotica"
​Justin is a passionate animal activist and he combines his two passions for comedy and dogs as the producer/ host of Funny For Fido. A charity that brings the countries top comedians together to raise money and awareness for animal rescue. Justin's comedic talent and way with man's best friend caused CBS to take notice and in May 2012, the debut episode of CBS' "Dogs In The City," a primetime reality series hosted by none other than Justin Silver would hit the airwaves.
He recently co-starred in "The Sinner" on USA. Guest starred in "Law and Order" on NBC. He has appeared in innumerable morning shows and articles including Live with Kelly and Michael, Rachel Ray, The Today Show, The Talk, CBS This Morning, The New York Times, The New York Post, FOX News, The Daily News, The Post, Daily Shot with Ali Wentworth, Extra, People Magazine, Inked Magazine, etc.
Doug Smith
NO TWO DRINK MINIMUM - Exclusive Special Show!